Coronavirus: Tens of thousands of retired medics asked to return to NHS
Letters are being sent to more than 65,000 retired doctors and nurses in England and Wales asking them to return to the NHS to help tackle the coronavirus outbreak.
Senior officials say the ex-employees are needed to boost frontline services.
It comes after the government pledged to ensure that all hospitals have enough protective gear and ventilators.
It also published a list of key workers whose children will still be able to go to school after they shut later.
In Scotland, anyone who left the medical profession during the past three years has also been asked to consider returning to the NHS.
Meanwhile, the chancellor is set to announce a wage subsidy package to protect jobs.
Many firms are warning of collapse, wiping out thousands of jobs, as life in the UK is largely put on hold.
One proposal under discussion is for the UK to follow the lead of countries such as Denmark, where the government has promised to cover 75% of salaries at private companies for three months, if they promise not to let staff go.
In the UK, 144 people with the virus have died, and 3,269 people have tested positive for Covid-19.
Schools in the UK will close from Friday except for those looking after the children of key workers and vulnerable children.
Among those workers listed in government guidance as critical to the virus response are health workers, teaching staff, police and people working in the production and delivery of vital goods such as food and medical equipment.
Children with at least one parent working in the listed sectors can continue to attend school but the government is asking parents to keep their children at home wherever possible
.
It comes as England's top nurse and top doctor urged medics who have left the NHS in the last three years to re-register with the regulatory bodies to help in the battle against the "greatest global health threat in history".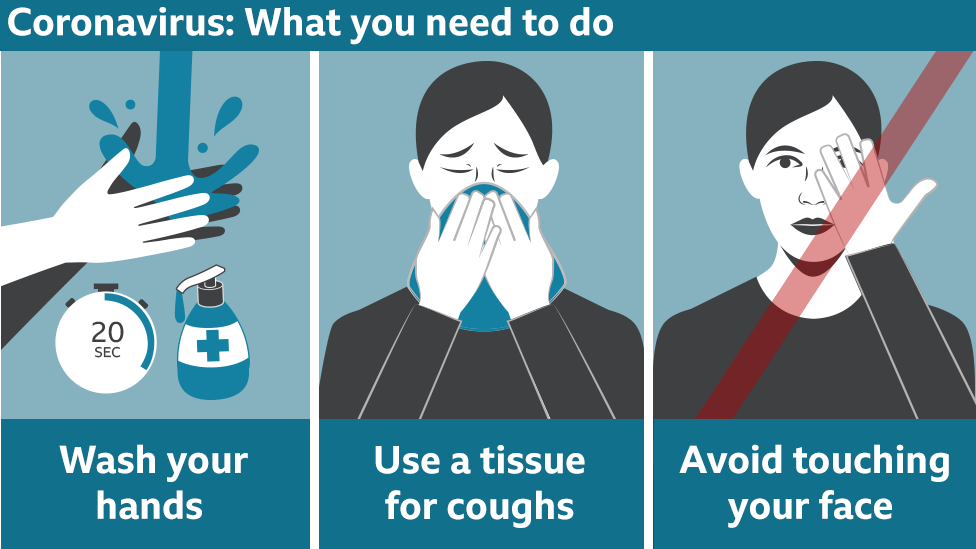 Final-year medical students and student nurses could also be given temporary work to boost the ranks.
Those who return will be assessed to see how they can best help the NHS fight the pandemic.
Ruth May, chief nursing officer for England, said: "I am urging all recent former nurses to lend us your expertise and experience during this pandemic, because I have no doubt that you can help to save lives."
Professor Stephen Powis, national medical director for the NHS, said returners "will make more of a difference than ever before - not just to patients, but to colleagues and the wider community".
The Nursing and Midwifery Council will write to 50,000 nurses whose registration has lapsed in the last three years; and the General Medical Council will contact another 15,500 doctors who have left since 2017.
Earlier, Health Secretary Matt Hancock said he hoped "many, many thousands will respond" to the letters.
Conservative MP Maria Caulfield, a former nurse, has said she will swap Westminster for the hospital ward - tweeting that it is "important we all help where we can".
Others, such as retired NHS nurse Carolyn Shepherd from Bristol, have expressed concern.
She said she had seen "excellent staff on their knees due to the unrelenting excessive workload" during her career.
She told BBC News she would answer calls on the 111 helpline but added: "I don't think they'll persuade me back to the front line".
"I've got family commitments and grandchildren. My GP colleagues are incandescent at their lack of equipment. That doesn't inspire me either."
"For 40 years I sacrificed a lot for the NHS but I am not prepared to go one step further and possibly sacrifice myself," she added.
Asked when the those who would return could start, Mr Hancock told BBC Breakfast those who left most recently could return "straight away", while others will be given refresher training "over the next couple of weeks".
He also pledged to get protective personal equipment (PPE) to frontline NHS staff and social care providers "at pace", following concern workers were being put at risk by shortages.
Mr Hancock said 150 lorries had been dispatched overnight to get the equipment to about half the UK's hospitals, and pledged a lorry load would be sent to each before next week.
He said more equipment had been sent to GPs and to pharmacists, and a roll out to care homes had also begun.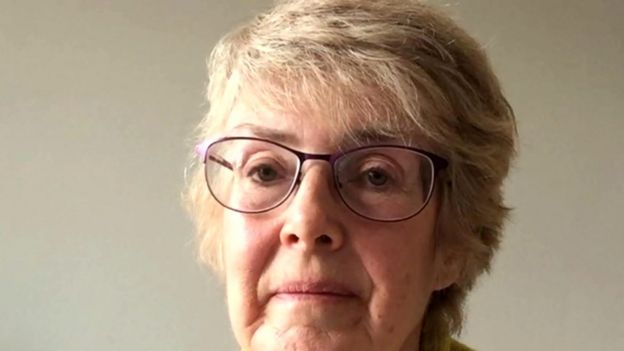 Speaking directly to NHS staff, he said: "I totally understand that you need protective equipment... because you're literally on the frontline in what we've rightly called a war".
It comes after the government pledged to reach 25,000 tests a day in hospitals within four weeks, and said it had shipped 2.6 million masks and 10,000 bottles of hand sanitiser since Wednesday.
When will the coronavirus outbreak end?
How long could schools be closed?
California issues 'stay at home' order amid virus
Isle of Man confirms first coronavirus case
Meanwhile, Mr Hancock said the government appeal for manufacturers to make ventilators had received "thousands" of responses, including from Formula One.
Asked how many were needed, he said "no number is too big". He added that the specifications for making them had now been published online and urged firms to "get on and start making them".
The government has bought a test that can detect whether someone has had coronavirus - and their immunity to it, he confirmed.
He also repeated appeals for people to stop panic-buying after many supermarkets began limiting the number of items that can be bought and reserved certain opening hours for the elderly and vulnerable.
It comes as an exhausted critical care nurse made an emotional appeal for people to leave some goods for others who need to stay healthy to carry to support the country.
Responding to Dawn Bilbrough's video, Mr Hancock suggested supermarkets could consider dedicating a specific hour to key workers.
Elsewhere, in a message to the nation on Thursday the Queen urged people to come together for the common good.
The 93-year-old praised the work of scientists, medics and emergency staff, but added that everyone has a "vitally important part to play".
The monarch's comments came shortly before the PM led the government's daily press conference, saying the UK can "turn the tide" on the coronavirus crisis within 12 weeks.
But pressed on what he meant by the three-month timescale, he said he did not know how long it would go on for.
Mr Johnson went on to rule out closing down public transport in London but pointed out people in some parts of the capital were not following government guidance on social distancing and would be "enforced" to do so if necessary.
In other key developments in the UK:
Trials of a coronavirus vaccine could begin within the next month, Public Health England has said
Military leaders have been told by the head of the armed forces to be ready by the middle of next month to help respond to the pandemic, in guidance seen by the BBC
Ministers are asking phone operators if they can use mobile data to help monitor whether people are following social distancing advice
Train operators across Britain will gradually reduce services from Monday
Jaguar Land Rover, is to join Nissan and Vauxhall in suspending production at its UK plants
The Bank of England has cut interest rates from 0.25% to 0.1% - the lowest level in its history.
The Catholic Church in Britain will suspend public masses from Friday evening until further notice
In other key developments around the world:
Italy's death toll rose by 427 to 3,405, overtaking China's toll
Argentina has become the latest country in South America to ban all citizens from leaving their homes except to buy food and medicines
An estimated 400 British nationals are among those stranded in Peru, after the country closed its borders and flights were suspended
California, the most populous US state, has issued a "stay at home" order to residents
Globally, the number of confirmed cases has passed 220,000, with more than 9,000 deaths